Stephen Walker has designed and crafted communion chalices, alter crosses and other liturgical objects during his more than 30 years as a craftsman.
The objects shown on this page are all original Celtic designs inspired by Christian Celtic symbolism. Several of these were specially commissioned.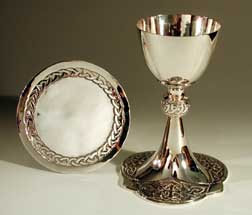 Celtic Chalice ~ Click for details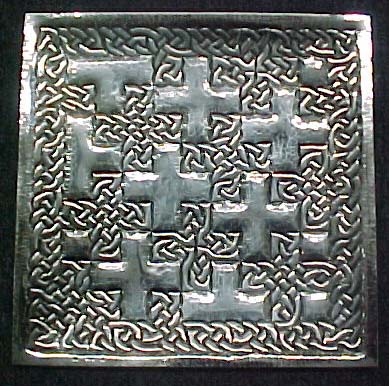 Cross Panel
A 12 inch square of sterling silver, chased with knotwork in a traditional tessellating Celtic step pattern, based on the Shrine of Saint Patrick's Bell.
This piece was made in the form of a tray, but it has been suggested that the design would make a great tabernacle door.
Links to other Celtic Artists and Craftsmen who do Liturgical work